Our Services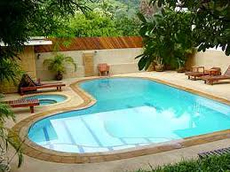 At Arturo's Pool Plastering we carefully select every material and product for each individual project. We only offer our clients the best quality and highly durable materials.
We accommodate your style and vision, with space potential and hundreds of re-plastering finishes to choose from. Whether you want pebble, quartz, beadcrete or traditional plaster we have all the resources to help you make the best informed decision to reflect your style. Not sure if you need new tile, coping or even a cool deck? Let our team of professional consultants guide in the process. They will assess your pool's surface, tile, coping, decking and equipment during a complimentary inspection. You can expect (a typical pool remodel will take 2-5 days, weather permitting of course).
Because we know how important this decision is and understand the value that it will add to your home or business we will help you find the perfect match for you and your budget. We have so many options that will surely turn a 20, 10, or 5 year old pool into an extraordinary work of art. Choose from all the possible additions such as waterfalls, creative lighting, tile mosaics, sconces, digital board systems, slides or diving boards all set to enhance your backyard into a fun filled environment.
We offer all of our customers a one year warranty on materials and labor, because we take great pride in making sure each project reflects your vision and is exactly what you wanted. Please contact us for more information.
Our Services Include:
Free Estimates on all Services
Re-Plastering
Renovations
Tile & Coping
Resurfacing
Pool Cleaning (Weekly/Monthly Maintenance)
Cool Decks
Acid Wash
Pool Repairs- Leaks, Underwater, etc.

We Are Currently Serving:
Homeowners
Apartment Managers
Condominiums
Subdivisions
Management Companies
Community Pools
Homeowners Associations
Hotels
School Districts
PLASTER
Traditional plaster is the oldest and most common pool finish. White Cement and Marble Sand are combined with water to create the plaster for the pool's interior. Plaster installation is highly specialized and applied by true craftsman who trowel the plaster to a smooth finish. Arturo's Pool Plastering does not cut any corners with the materials that are used to produce the pool plaster. Arturo's Pool Plastering uses the best white high performance cement and the whitest and purest crushed marble sand available on the market today.
The materials used by Arturo's Pool Plastering for traditional white plaster pools are: Leehigh White Cement is a high performance white cement that contains a patented blend of natural pozzolans that create a dense plaster matrix. The increased cement strength and durability provide a long lasting pool finish. It is an exceptional 98% pure white pool sand that produces and unvaried look that is not marred with impurities. The final product is an attractive white finish.
The most common finish used on gunite pools is plaster and is the final step to complete your pool. Plaster gives the pool a smooth waterproof finish and provides a non-skid walking surface on the bottom of the pool.
Though most pools are finished in white plaster, a mixture of white cement and white marble dust, other colors are increasing in popularity and are available at an additional cost. To ensure long-lasting quality and a smooth finish, Arturo's Pool Plastering applies two coats of plaster which is then hand-troweled numerous times for the desired finish.
Upon completion of the plaster, your pool is filled immediately in order for the plaster to cure underwater. Shortly thereafter, your pool is ready for use providing many years of pleasure and enjoyment
Preparation:
Our thorough preparation of your pool insures that the new surface you choose will properly bond and adhere. Our stripping crews carefully remove the old plaster from your pool, leaving the original gunite shell clean and ready to receive the new surface material of your choice. Our crews take great care in cleaning and removing all construction materials from your property each day of the project. A thorough and final cleaning is administered at completion.
BOND KOTE
DESCRIPTION:
SGM Bond Kote is a specially formulated two part cementitious coating, designed to be used as an ideal substrate to mechanically bond pool plaster over existing plaster finishes.
CHARACTERISTICS:
Superior bonding capability
High flexural strength
Eliminates excessive substrate preparation
Virtually eliminates delamination problems
Saves labor and equipment costs
Provides even dry time while plastering
DIAMOND BRITE® EXPOSED AGGREGATE POOL FINISH
To view Diamond Brite Color Samples
DESCRIPTION:
Diamond Brite Finishes are blends of selected quartz aggregates and fortified white portland cement ideal for new or re-finished swimming pools. Available in a variety of colors and textures, Diamond Brite finishes are factory blended to provide the pool owner with an extremely durable and attractive alternative to traditional pool coatings.
ADVANTAGES:
Superior Bonding
High strength and rapid curing
Extremely etch resistant
Ease of application
Aggregate exposure easily controlled
Pumpable
TILE AND COPING
Decorative tile is placed around the perimeter of each pool and, as you would expect, there are different qualities of tile. Because of this, most companies give you a "Tile Budget". If you select the most expensive tile, there will be additional charges. We DO NOT have a "Tile Budget", and you may select the tile you prefer from over 60 Arturo's Pool Plastering samples.
The placing of tile around your pool is a unique process and, when done properly, takes a full day. Using a mixture of concrete, the level of the pool is attained and the walls are smoothed. This mixture is then allowed to dry. Some people will try to speed up the drying process by putting dry Portland cement on the wet concrete. Arturo's Pool Plastering will not do this, as it creates air pockets in the mixture, thus weakening the tile base. Tile is then applied to this surfaces. In addition, we place Spot Tile on all steps (for an extra charge), benches and loveseats to ensure safety and create a more custom appearance. The final result is that your tile is applied in the proper and most effective manner, ensuring long life and durability.
One of the most important aspects of the construction of your pool is the installation of the decorative trim. If it is not done correctly, trim work will not provide you with the functional and aesthetic quality of a truly fine pool. Arturo's Pool Plastering uses only the very best, highly-skilled professionals available, which gives your pool a mark of distinction.
To view tile patterns available visit: www.mastertile.net/products/
The following describes the techniques used by Arturo's Pool Plastering:
STONE
Only top quality stone is used. Each stone is individually trimmed and set on a twelve inch footing or on the edge of the deck for support. The joint between each stone is then smoothed, giving it a more defined appearance.
BRICK
Only top-quality brick are used and each joint is mitered so that every brick comes together in the desired manner. When retainer walls are required, they are constructed on previously poured concrete footings. Bricks are always placed in the back and front of the wall with a cap on top for the strongest and most attractive appearance.
BRICK/STONE COPING
One of the most important aspects of constructing a pool is decorative coping. If it is not done properly, a potentially great looking pool will have only an average appearance. In addition, if copings are not installed correctly, they will have a tendency to separate from the pool structure at the point where they are affixed. This is usually caused by ground movement and is not covered under warranty by most companies. Arturo's Pool Plastering uses a special technique to minimize this problem and we employ the very best masons in the pool industry to ensure that our strict standards of quality control are met.
To view coping options visit:
www.mastertile.net/?s=coping&post_type=product
Pool Plaster Repairs
As your gunite or concrete pool begins to age, the plaster will require the occasional repair. Cracking, hollow spots, sometimes called "pop-ups", and chipping are not uncommon. As are wear spots in your pool plaster, when the plaster is worn away, and the gunite below the plaster is showing. Most of these pool plaster repairs can be done by you. With the right tools, the right materials, and a little know how, you can repair most small cracks and chips without too much effort. The following is a step by step guide to making typical pool plaster repairs.